A friend of mine's been working on her own adaptation of The Papin Sisters story, better known as the sisters in Jean Genet's The Maids who [spoiler alert] end up killing their mistress.
But this looks to be an entirely different production…….I've seen Naomi's past work, and admire her imagination, story-telling and ensemble work. As an added bonus, all the ticket sales go directly to her actors and team, some of whom have been workingon this show since January.
Here's a taste:
Our New (Acro)Door from Diavolo: Architecture in Motion
As you may have notice in our pictures and videos over the last couple days, we have a new door!  But not just any door, this one comes to us courtesy ofDiavolo: Architecture in Motion and is fully equipped to handle the acrobatics and high-flying skills of our ensemble!
though some people still tend to doze off on from time to time…
But in the end, we just end up hanging out.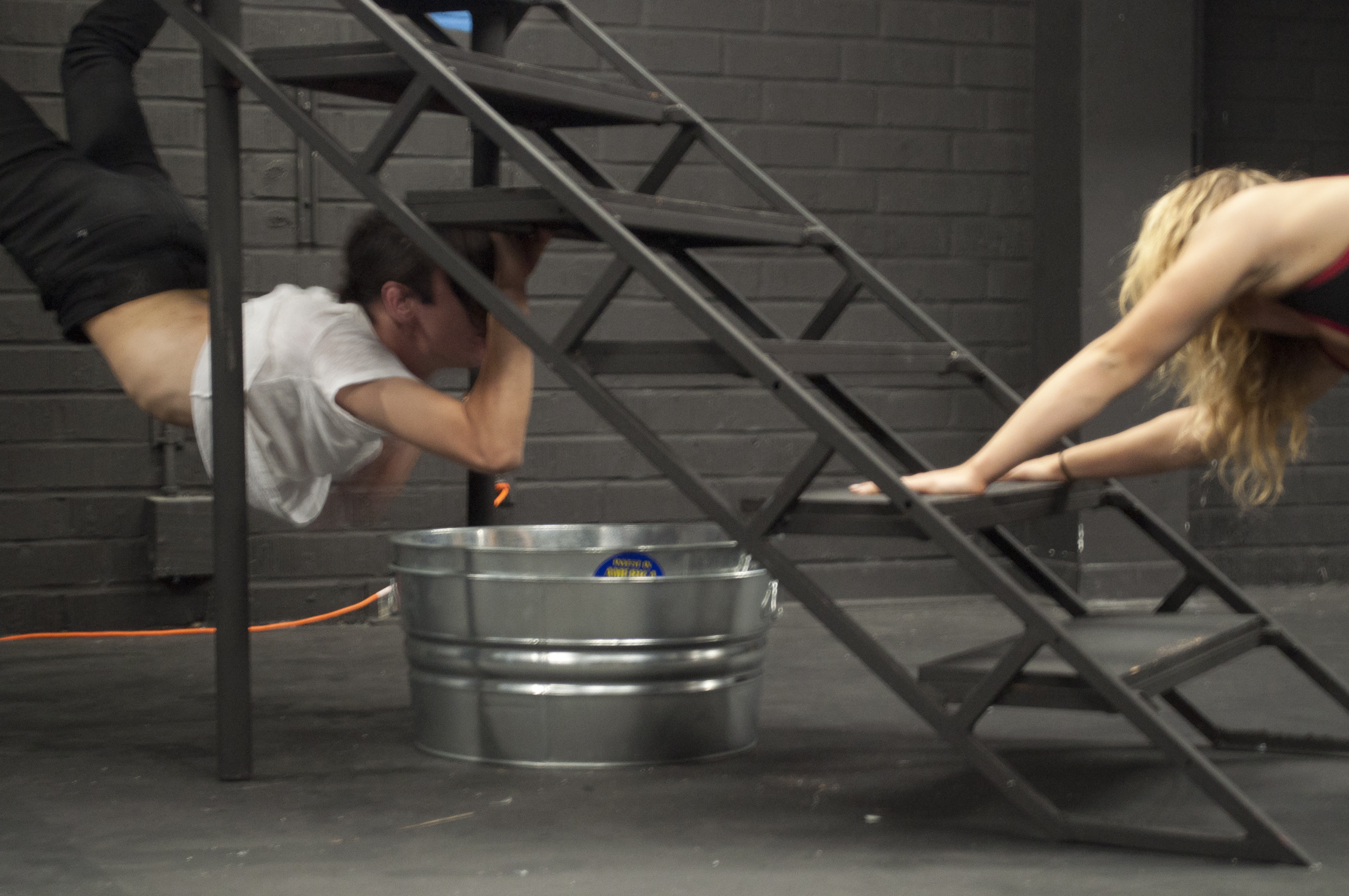 All in all, our ensemble and production team have been working tirelessly to get ready for our opening night.  So, if you are in the L.A. area, and haven't got your tickets yet – seating is very limited!
Tickets are available here: http://holdmetight.bpt.me
And if you have a moment to help spread the word, shares, tweets, and emails are greatly appreciated as we push through the last couple days of our fundraiser.Cheers!
Hold Me Tight ensemble
Visit the ''Hold Me Tight' an MFA Thesis Project' campaign.